Shopping Cart
Your Cart is Empty
There was an error with PayPal
Click here to try again
Thank you for your business!
You should be receiving an order confirmation from Paypal shortly.
Exit Shopping Cart
Providing Services Dedicated to Health and Wellbeing
     We recently started growing wheat grass to juice for all of the numerous health benefits. I am also a huge fan of smoothies because they help me to consume larger quantities of fruits and veggies then I would normally consume.   We decided to combine the wheat grass juice into the smoothie and deliciousness occurred! 
Here is what was in my super green smoothie:
  1 handful of organic cilantro ( this is my preferred system of measurement  and when I say approximately its because I basically just eyeball it and dump it in.The only exact measurement is the wheat grass :)
  1 handful of  organic mixed salad greens
  1 handful of organic kale
   2 tablespoons of  organic hulled hemp seeds
  2 tablespoons  of organic black chia seeds
  1 handful of organic dark sweet cherries frozen
  1 handful organic mango chunks frozen
  approximately 3 oz of organic beet juice
  approximately 3 oz of  organic goats milk blueberry kefir
  approximately 5 oz non sweetened organic almond milk
  3 oz of freshly juiced wheat grass
  approximately 1 oz organic pomegranate juice
  3 slices of fresh organic ginger
  4 slices of fresh organic lemon and peel
Blend it all together and drink! This made  three 16 oz glasses.
All of these ingredients are so good for you! I could list them all or I could just be lazy ( or as I like to call it efficient ) and post these lovely well written links to the numerous health benefits of these ingredients.
cilantro helps to remove heavy metals from your body, is an antioxidant and more 
      Hope any of this information was of use and helps to motivate you to create some delicious super green smoothies of your own!
     In my effort to eat healthy and still not have to cook too many meals I have turned to smoothies. I can grab a bunch of powders, fruits and vegetables, throw in some cashew milk, hit blend and breakfast is served.
     My latest creation is to help detoxify the body while getting some of my daily dose of fruits and veggies. I begin with organic beet root powder because it is easier than cooking the beets and then blending them. I add 1 tablespoon of that, 1 tablespoon of organic burdock root powder, a piece of organic raw ginger, a handful of organic parsley, a handful of  organic kale, a handful of a mixed organic spring mix, 1 cup of mixed organic frozen berries (cherries, blueberries, and raspberries) and vanilla cashew milk. This sounds like it might taste bad but honestly berries seem to overtake the other tastes.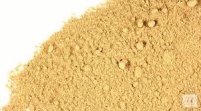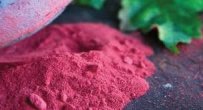 The combination above seems odd but every ingredient has a medicinal reason for being there. Let's begin with the beets. Beets are naturally rich in nitrates which helps to improve blood flow and lower blood pressure. Beets are also rich in iron, magnesium, A, C, B1, B3, and B6, calcium, copper, phosphorus, sodium, iodine, carbohydrates, protein and fiber. The next ingredient is the burdock root powder. Burdock roots help to support detoxification of the organs and elimination systems like the liver, kidneys, and skin. This root is also high in inulin which is a starchy carbohydrate that is a prebiotic and prebiotics are good for gut health. This root has been known to be effective for all sorts of skin disorders (acne, eczema, psoriasis) and because of its cleansing effect on the kidneys it is good for gout as well. Now for a quick disclaimer on these herbs:
Burdock root is a common vegetable and is considered to be safe for most people.
 People with skin conditions may see an increase in symptoms when they first start to take burdock. To decrease this effect, try combining it with more eliminating herbs as well as starting with a lower dose and slowly increasing the dosage.
There have been a few reports of adverse effects of burdock in people allergic to Asteraceae family plants.
Personal note on this- I have psoriasis and have seen a great improvement in just 3 days of drinking this smoothie. Hopefully this will only improve.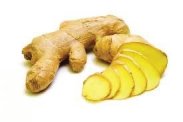 Next up is ginger root. Ginger has great anti-inflammatory benefits from exercise soreness to rheumatism. This root can lower cholesterol and help prevent blood clots, and is good for upset stomach, cramps, coughs, and colds. Some studies now suggest it helps in the fight against skin, ovarian, colon, and breast cancers.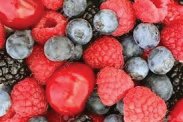 The next ingredient is the handful of tasty berries. Blueberries and raspberries have vitamin K, manganese, vitamin C, and fiber. Cherries have powerful antioxidants, reduce inflammation, are a natural source of melatonin, and help reduce belly fat.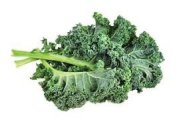 Next up are the vegetables, kale and parsley. I have to add that technically parsley is an herb but my brain identifies it as a vegetable so I have to hide it in my food well blended up so I will eat it.  Kale has vitamin A, K, C, B6, B1, B2, B3, magnesium, copper, calcium, and manganese. Parsley has folates, vitamin C, A, K, calcium, iron, and beta-carotene.
     The final ingredient, cashew milk, is probably the least healthy. Normally cashew milk is very healthy but as already mentioned, I avoid domestic manual labor whenever possible so I don't make my own. I buy my cashew milk flavored with vanilla. It is unsweetened which is a little better but not as healthy as it could be. I am going to go ahead and rationalize (with myself of course) that the wonderfully healthy ingredients in this smoothie outweigh this one not 100% healthy ingredient. If you really want to go for it you can make your own cashew milk with soaked cashews and organic vanilla and this will be the breakfast of champions!
        Fall is here and sugary treats are everywhere. If you have food allergies this can sometimes be difficult.  I have discovered some great Gluten free treat recipes that I wanted to share, and some are even dairy free, gluten free, and vegan treats!  These are really tasty recipes that my family has tried and approved before posting here.
     The first two recipes come from a book called The Gluten Free Bible from Publications International, Ltd.   My family has a history of celiac disease from great grandmother to great granddaughter so this is a wonderful book that my mother lent to me. My husband adores anything lemon so I made these for his birthday this year.
Gluten-Free lemon bars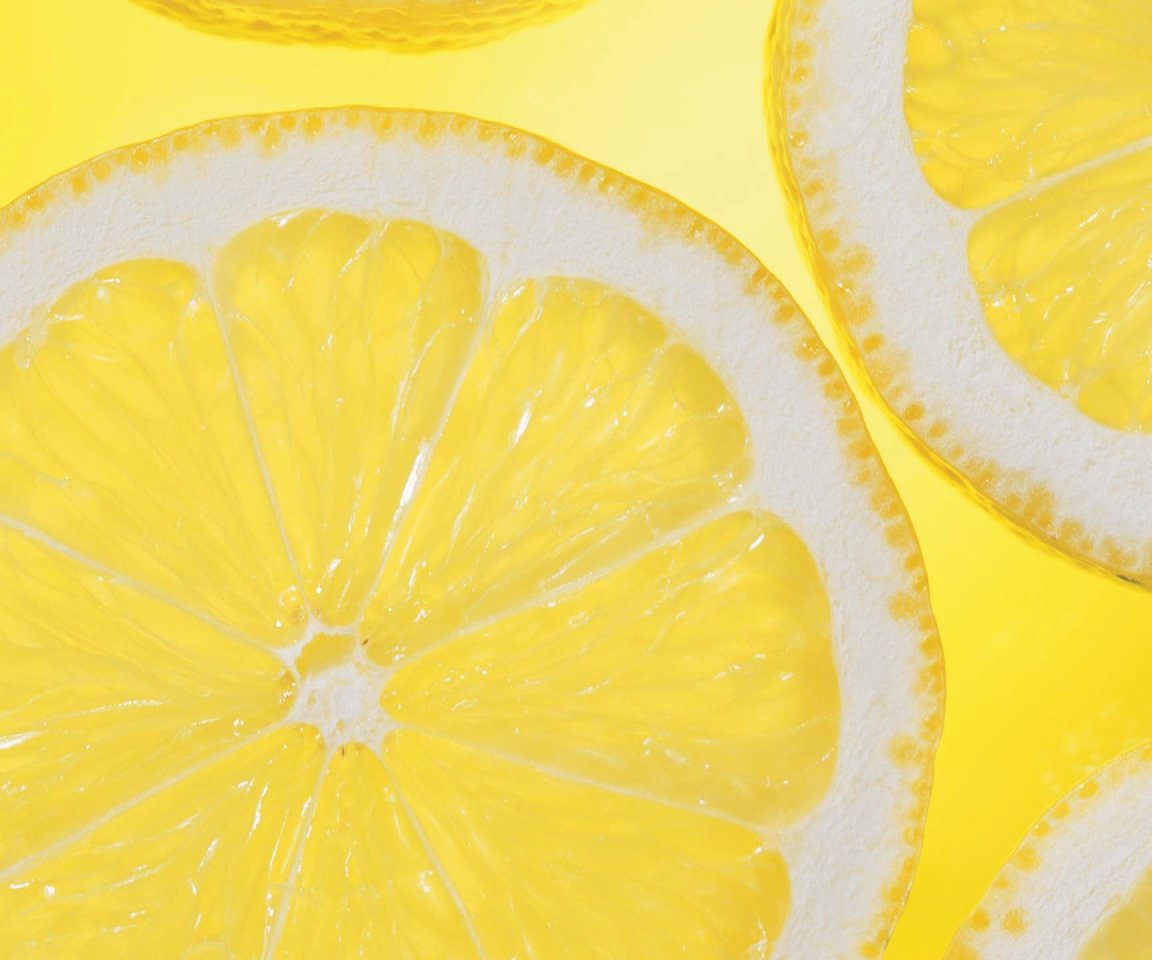 1 cup Gluten free all-purpose flour blend (I used BOB'S Red Mill all purpose gluten free flour blend)
1 cup slivered almonds
½ cup (or 1 stick) cold butter, cut into pieces
½ cup powdered sugar
1 tablespoon grated lemon peel, divided
½ teaspoons salt
1 cup granulated sugar
3 eggs
1/3 cup lemon juice
Powdered sugar for dusting
1)     Pre-heat oven to 350 degrees F. Coat a 9-inch square baking pan with non stick cooking spray.
2)     Place flour, nuts, butter, powdered sugar, 1teaspoon lemon peel and salt into food processor. Mix until you have fine crumbs. Press this mixture into bottom of the prepared pan. Bake for 15 minutes or until a light golden brown.
3)     Beat the granulated sugar, eggs, lemon juice,and remaining 1 tablespoon lemon peel in a large bowl till blended. (medium speed with an electric mixer)
4)     Pour mixture evenly over the warm crust. Bake for 18-25 minutes or until center is set and edges are golden brown. Cool completely in pan on wire rack. Dust with additional powdered sugar. Makes 18 bars.
The next recipe is so easy!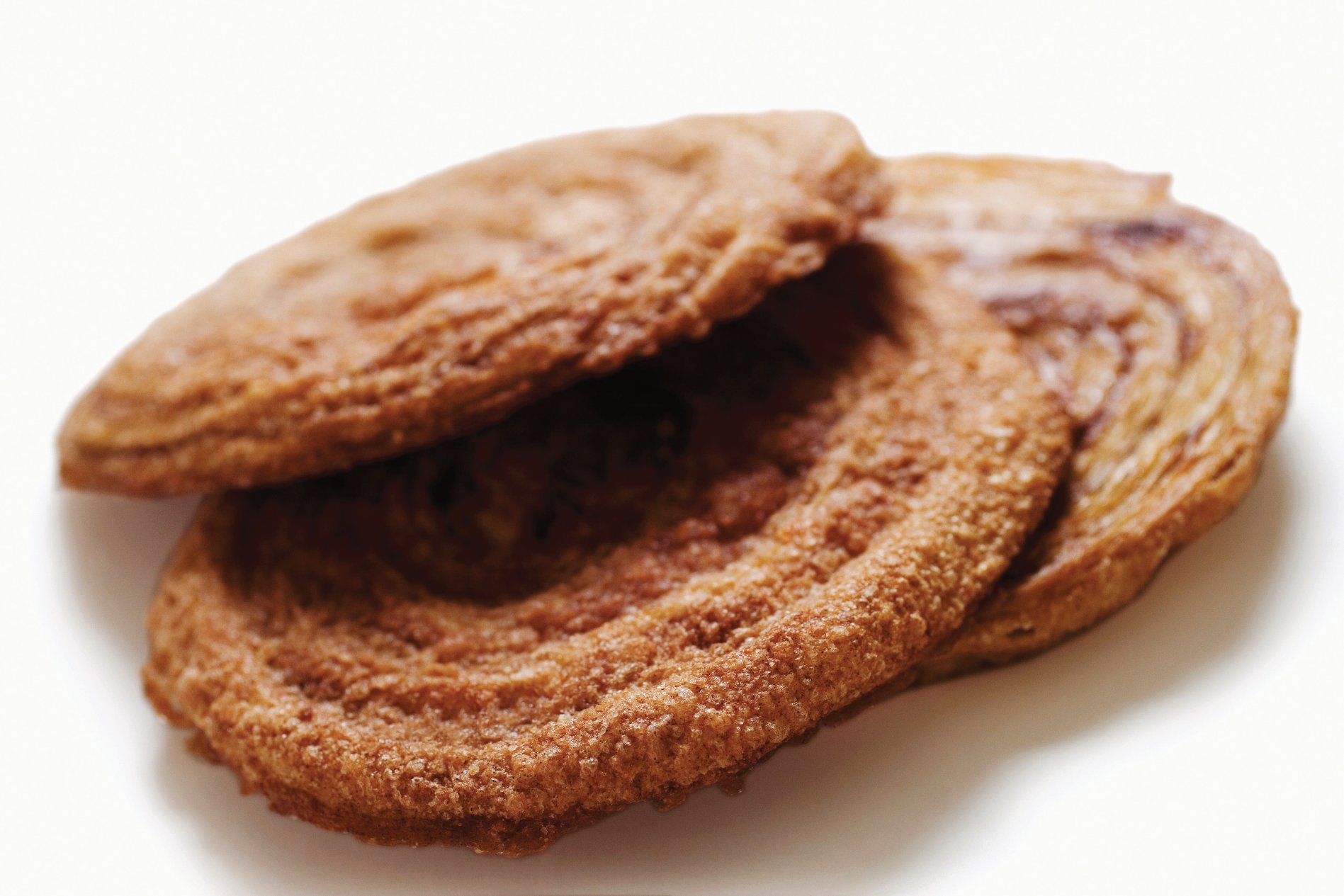 Flourless Almond Cookies
1 cup sugar (could probably even use coconut sugar to be healthier if you wanted)
1 cup almond butter
1 egg, lightly beaten
1)     Preheat oven to 350 degrees F. Beat sugar,almond butter and egg in a large bowl with electric mixer until smooth.
2)     Shape dough into 24 balls; place 2 inches apart on ungreased cookie sheets. Flatten slightly with fork.
3)     Bake 10-15 minutes or until set. Remove to cool on wire rack. Makes 2 dozen cookies.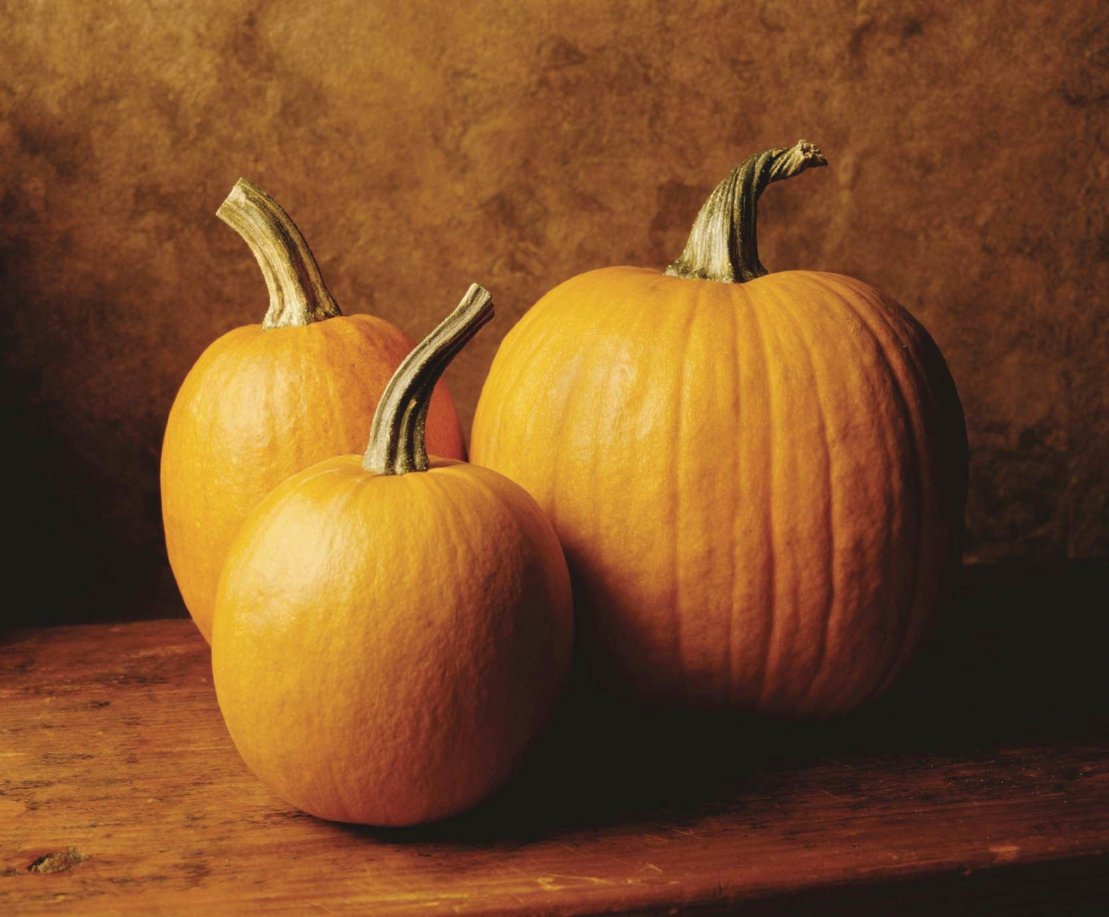 Soft pumpkin cookies with Vanilla Frosting
1 cup sugar
1 cup organic canned pumpkin
½ cup vegan shortening
1 ¾ cups gluten free all purpose flour
1 teaspoon baking powder
1 teaspoon baking soda
1 teaspoon cinnamon
¼ teaspoon salt
1 teaspoon xanthan gum (if the flour blend you are using doesn't already have xanthan gum in it-if it does omit this step)
For frosting
¼ cup Earth Balance spread
2 cups powdered sugar
1 teaspoon vanilla
1 to 2 tablespoons unsweetened almond milk
     To make frosting melt the spread in microwave, add powdered sugar, vanilla, and almond milk and mix until smooth.
     Pre heat oven to 375 degrees F. Mix sugar, pumpkin, and shortening in a large bowl. Stir in flour, baking powder, baking soda, cinnamon and salt. Mix until smooth.
     Drop dough by rounded teaspoonfuls onto a cookie sheet lined with parchment paper. Bake 8-10minutes or until golden brown.
     Remove cookies and let them cool completely then add frosting. These cookies turned out soft and cake like because of the canned pumpkin.
      I was surprised by how tasty they were and how easy all of the above treats were to make. My daughter and I spent a few hours one Sunday in the kitchen baking these goodies.  If you want to lower the sugar content you might try coconut sugar in place of granulated sugar in all of these recipes. I haven't had a chance to experience with it myself but I do know coconut sugar is lower on the glycemic index but it's still sugar! I think any sweetener is bad for you in excess but if this is an occasional thing (holiday treats) then we all have to indulge sometime!
    I hope any of these recipes are of use to you. Please return next week when we talk about the changing weather and its effect on your skin. I will give you some home tips to combat the dry skin fall weather brings in.
     The above skincare tips should help you avoid the itchy dry skin that winter brings. It is just a matter of taking care of yourself from the inside and outside. Water is the body's main chemical component, resulting in about 60% of our body's weight.Our entire system depends on it, especially our skin. A good rule of thumb is to try and drink at least eight, 8oz glasses of quality water each day. Try to avoid prolonged bathing, use quality skin care for bathing and moisturizing and your skin should remain plump, smooth and supple.
     This book has a program to follow for up to 21 days. The purpose of this program is to give your digestive track a chance to rest , thus allowing your body the energy to repair and restore its other systems. We managed to get through 15 days of this program. It was difficult at first. This program begins with an elimination diet where you can not eat dairy, most meats, soy products, coffee, alcohol, peanuts, and the list goes on. You can have either a smoothie or juice for breakfast and one for dinner. They also have some great cold soup recipes that you can do for dinner if you prefer. Lunch is the largest meal consisting of things like salmon with a spinach salad and lemon for dressing. The book also recommends that if you are hungry, you may have a small mid-morning snack and late afternoon snack.The snacks are things like a handful of nuts or an organic apple. Lots of filtered water is consumed throughout the day. Supplements that help your body to detoxify are also suggested, as well as probiotics, and herbal teas.  Again it wasn't easy at first, but it has definitely made all of us more aware of our day to day food choices.  We all felt better having done it and lost a few unwanted pounds too. Not everyone has to go through such an extreme diet to feel better. You could start with simple changes like drinking more water and eliminating soda, or eating more fruits and vegetables daily. If you suspect that you do have food allergies or sensitivities, stop eating that food for a few days and see if you notice any improvements. Then reintroduce the food and see how you feel.
   If you are among the millions of people who suffer from digestive issues maybe these things can be helpful to you.
 Here is to all of us experiencing healthy and happy eating this Memorial Day weekend.  Remember to give thanks to those who have served and who continue to serve!
Charles Raymond is the acupuncturist I see:
And Jenny Calla is the NTP
/