Shopping Cart
Your Cart is Empty
There was an error with PayPal
Click here to try again
Thank you for your business!
You should be receiving an order confirmation from Paypal shortly.
Exit Shopping Cart
Providing Services Dedicated to Health and Wellbeing
| | |
| --- | --- |
| Posted on June 20, 2011 at 6:22 PM | |
     If you have acne scarring, discoloration, and/or wrinkles you know how frustrating it can be to get rid of them. There are numerous products on the market such as Retin A, alpha hydroxy acids, and hydroquinone creams that can be effective- but they often come with side effects. These side effects run from possible carcinogenic issues with hydeoquinone, to rashes and skin irritations with Retin A and alpha hydroxyl acids. So what can you use that doesn't have any side effects?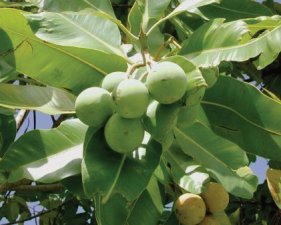 Two natural oils that have some proven skin regeneration abilities are tamanu oil and rose hip seed oil. Tamanu oil has the ability to promote the formation of new tissue, this process is called cicatrization. This oil contains natural lipids, glycolipids and phospholipids, which are all easily absorbed and utilized by our skin cells for repair and rejuvenation. It also contains anti-inflammatory agents and anti-bacterial agents which make it a helpful product for acne.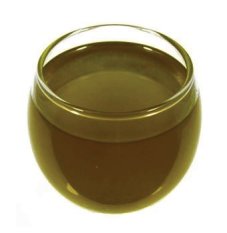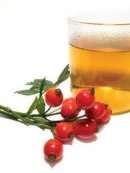 Rose hip seed oil is high in vitamin C, as well as GLA (omega 6 acids) that are great for anti-aging. This oil has a high level of linoleic acid (47.4%) and linolenic acid (33%) this helps to renew tissue and to reduce the appearance of scars, wrinkles and stretch marks.  While both of these oils are very moisturizing they absorb quickly so you aren't left with a greasy feeling. I have mixed these two oils- 50/50 -as people have reported Tamanu oil as being too drying and rosehip as too moisturizing. The end result has worked wonders for my skin. Tamanu is a nut oil so if you are allergic to nuts this wouldn't be the oil for you. I recommend an allergy test before applying this oil to your face. Put a small amount on the skin behind your ear and wait 24 hours. If you notice any redness or irritation please discontinue use.

 

 

 

     There some great scientific studies backing the claims of skin rejuvenation behind these oils. In 2002 a study was published in the International Journal of Cosmetic Science. In this study participants that had visible scars applied Tamanu oil every day for a period of 9 weeks. The overall size of these scars decreased by an average of 2.8 mm length and 1.2mm in width. This oil has also been featured on Dr. OZ . http://www.doctoroz.com/videos/natural-cures-pt-1

 

      Rosehip seed oil's skin healing properties was first documented by a team of researchers in Chile in 1983. In this study the oil was applied to 180 patients over a two year period. These participants had surgical, traumatic and post burning scars as well as premature aging. The end results were a reduction in both scarring and aging.

 

     From my own personal use I can attest the skin renewing properties of both of these oils!  I have 1 oz bottles available on my products page. This cold process organic tamanu and organic rosehip seed oil mixed. $12.00

 

Categories: Sensitive Skin

0

/