Shopping Cart
Your Cart is Empty
There was an error with PayPal
Click here to try again
Thank you for your business!
You should be receiving an order confirmation from Paypal shortly.
Exit Shopping Cart
Providing Services Dedicated to Health and Wellbeing
| | |
| --- | --- |
| Posted on September 21, 2015 at 8:48 PM | |
    Our skin is our largest eliminating organ. This is not new information but it is worth repeating. The information needs to be repeated to be fully understood, because in order to correct issues with the skin we need to first address the issues from within! 
   Diet and exercise are the first things you should look at in maintaining overall health and wellness. When we eat poorly, do not exercise, or take care of ourselves, our skin will suffer. Always try to eat a well balanced diet with plenty of fresh fruits and vegetables. Drink lots of pure water, and exercise to keep those lymphatics moving! Herbs, vitamins, and plants that can help support you on this path can be easily added to a daily routine.
   This is the first in a series of blog posts on what I have learned studying Western herbs, Chinese herbs, and Ayurvedic herbs, and how they can help support you internally and externally. I have chosen these herbs for their overall usefulness and availability. We will start with herbs beginning with the letter A. This is where I add a word of caution and common sense. You should always talk to your doctor before taking any herbs or supplements. There may be contraindications with prescription medications and/or medical conditions. Having stated that, lets begin with an easily obtained plant/herb found in most health food stores.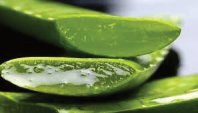 Western Herbs- Aloe Vera
     Aloe Vera is used topically in treatments for acne, wounds, wrinkles, age spots, and rashes. Topically it can be applied in a skin care product, from the organic juice as a spray, or from the leaf of the aloe plant directly. It is used internally for constipation and liver, heart, and spleen health. Internally it can be taken in capsules as a powder or a gel, or by drinking the organic juice.
     The biochemical constituents that make this plant so helpful in these uses are: aloins, polysaccharides, glycoproteins, sterols, saponins, and organic acids. If taken internally for 3 months 1 teaspoon of aloe with 1 teaspoon of turmeric root has been proven to be helpful in counteracting the symptoms of premenstrual syndrome by helping to regulate liver function. This could be powdered, in a capsule, or the juice of aloe vera and powdered tumeric daily.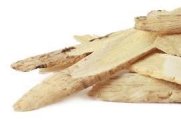 Chinese Herbs- Astragalus Root 
Astragalus root helps to strengthen the primary energy of the body. It is an immune tonic that has been shown to help with weak and low metabolisms, lowering blood pressure, edema, and prolapsed internal organs, among it's many other uses. Topically it can be applied in a skin care product as it helps to stimulate collagen and heal wounds. Internally it can be taken as a capsule as directed on the bottle, or 1/2 teaspoon of powder daily.
The biochemical constituents that are present and helpful in this herb are: saponins, sterols, polysaccharides, antioxidants, anti inflammatory and anti-aging.
Ayurvedic Herbs-Ashwagandha Root
Ashwagandha root protects the immune system by combating stress, improving memory and learning, relieving anxiety, depression, stabilizing blood sugars and being anti inflammatory and antibacterial.There are over 200 scientific studies showcasing the many healing benefits of ashwagandha. Topically this herb works as a pain reliever, protects against skin cancer and helps fight acne. It can be applied in a skin care product containing this herb or as a powdered mask. Internally the recommended dosage as an overall healing tonic is 600 to 1,000mg 2 times a day or taken nightly as a tea.
    I hope any of this information was of use and check back next week for the next part of the series: herbs that begin with the letter B!
Resources:
The Way of Herbs, Michael Tierra, L.Ac., O.M.D
The Way of Chinese Herbs, Michael Tierra, L.Ac., O.M.D.
The Way of Ayurvedic Herbs, Karta Purkh Singh Khalsa & Michael Tierra
Categories: Health and Wellness, Skin Health-inside and out
/