Shopping Cart
Your Cart is Empty
There was an error with PayPal
Click here to try again
Thank you for your business!
You should be receiving an order confirmation from Paypal shortly.
Exit Shopping Cart
Providing Services Dedicated to Health and Wellbeing
| | |
| --- | --- |
| Posted on October 22, 2015 at 9:05 PM | |
         Herbs and herbal remedies have been the basis for health and wellness throughout human history. Plants contain many beneficial properties to help the body heal. Western herbology, Chinese herbology, and Ayurveda herbology are very similar in nature. In recommending herbs or herbal formulas the first step is evaluation. This evaluation will include what season it is, body types and temperature, personality, moods, as well as symptoms and conditions. In recommending herbs you will often encounter an herb that works so well that all three traditions use it. Dandelion from the last blog is one of those herbs and Echinacea is another. Beautiful and complex in its simplicity. Again it is important to check with your physician before taking any herbs or herbal formulas. 
Today's blog is helpful herbs that begin with the letter E!
     The first herb is Echinacea and as I mentioned above it is well loved.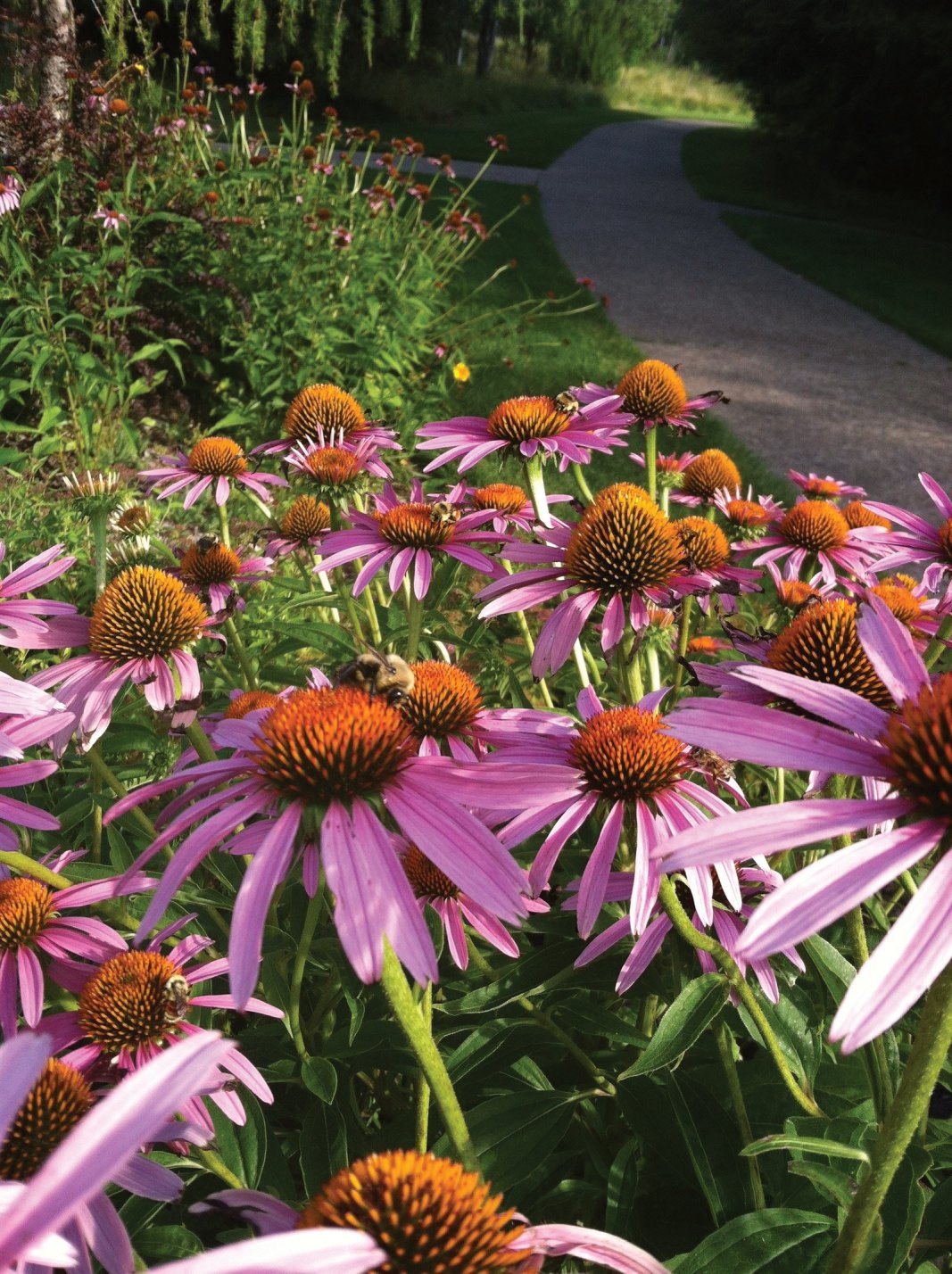 Western and Ayurveda Herb
Echinacea - (echinacea angustifolia, E pupurea E pallida)
Common names - cone flower, prairie, and snake root
Parts used - roots and leaves
Constituents - essential oils polysaccharides, echinacoside, and a triglycoside of caffeic acid derivative only in the E angustifolia and E pallida.glychoproteins, alkaloids, flavonoids.
     Echinacea was widely used by the 'Eclectics' founded in 1850's by Dr. Wooster Beach. The Eclectic medicine specialized in the integration of Native American herbs and homeopathic medicine. These were highly qualified doctors who published several books and scientific journals. The Eclectics were also the first to admit women into the medical profession. The main college was in Cincinnati Ohio.
  Echinacea is an anti-inflammatory, antibiotic, and antiviral. This herb is generally tolerated by all but if you experience stomach upset try taking it with a small amount of licorice and ginger.
Internal uses - anti-inflammatory, antiviral, boost to the immune system.
Dose - dried powder 2 grams at a time. For acute conditions take every 2 hours, for chronic conditions take 3 times a day for 2 weeks. It can also be taken in pills, at 300 mg for 2 weeks or as a tea 1 cup daily.
Topical uses - for slow healing or infected wounds in a cream or salve until healed.
Chinese herb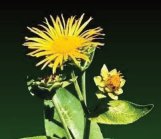 Elecampane (Xuan Fu Hua) inato Japonica




Parts used - flowers in traditional Chinese medicine, root in Western medicine.




Constituents - quercetin, insulin, a phytochemical, Helen, that coats and soothes bronchial passages.




     This herb is an expectorant, antiemetic, used for asthma, bronchitis, and shortness of breath, chest congestion, and pleurisy. Not to be used if pregnant or nursing or if you have tuberculosis. It is not recommended if you have yellow phloem or gastric spasms. High doses cause vomiting. If you have allergies to feverfew, chamomile or echinacea do not take.




Internal uses - cough, asthma, bronchitis. This is a dispersing herb to help clear lungs and phlegm from lungs and stomach. Dose of 3-9 grams of the flowers can be fried in honey and eaten. Can also be taken as a tea, drink 1 cup of weak tea a day.




Topical uses - in a cream or salve for pain.




     On a side note this herb is also used in the preparation of Absinthe!




 Hope any if this information was helpful and check back next week for herbs that begin with the letter F.







Resources:







The Complete Guide to Natural Healing, International Masters Publishers




The Way of Chines Herbs, Michael Tierra L.A.C., O.M.D.




The Way of Herbs, Michael Tierra, L.Ac., O.M.D.

Categories: Health and Wellness, Skin Health-inside and out

0

/