Shopping Cart
Your Cart is Empty
There was an error with PayPal
Click here to try again
Thank you for your business!
You should be receiving an order confirmation from Paypal shortly.
Exit Shopping Cart
Providing Services Dedicated to Health and Wellbeing
| | |
| --- | --- |
| Posted on January 5, 2016 at 3:05 PM | |
 Today's blog is on helpful herbs that begin with the letter L.
   But first I wanted to begin with why herbs can benefit the overall health and wellness of a person.  In learning about herbs and their chemical constituents I see several key components come up over and over again. I thought we could break down two of these reoccurring components and see why they help to support ones system.
Flavonoids – they are responsible for a plants deep pigments like in a blueberry or purple cabbage. The darker the plant the more antioxidants and anti-inflammatory benefits that plant has. They support cardiovascular health and nervous system health. Additionally they detoxify your body and help to remove tissue damaging molecules and free radical damage.
Triterpenoids – they have a steroidal effect, are anti-inflammatory, anti-proliferation effect, support healthy cellular aging, and have anti-cancer benefits.
     These are just two of the several chemical components that make up herbs and plants that contribute to the overall health and wellness of a body when taken on a regular basis.
     The first herb is one that gets used often for its scent but has numerous health benefits to the body.
Western Herb
Parts used - Flowers
Energy and taste - Spicy, mildly bitter, and cool.
Constituents - Oil linalool, lavendulylacetate, borneol, camphor, limonene, cadinene, courmarins, ursilic acids, flavonoids.
Internal uses – It is a nervine, anti-inflammatory, anti-depressant, antiseptic, analgesic, and good for the lungs and liver.
Dose - 10-30 drops of tincture in water, drink as a tea 2 to 3 times a day. You can also add 4-6 drops in hot water and inhale the steam to help your lungs.
Topical uses - Good for burns or eczema, rashes and pain relief. Can look for in products or place a few drops in a bath, or use the undiluted oil on burns.
Chinese Herb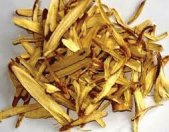 Licorice (
Gan Cao) Radix Glycyrrhizin Uralensis
Parts used - roots
Energy and taste - Neutral and sweet
Constituents -Glycyrrhizin acid, flavonoids, immune stimulant sugars.
Internal uses - Helps with upper respiratory issues, adrenal fatigue, boosts prostaglandin production and supports the body's release of cortisol while inhibiting some of the more detrimental side effects of cortisol. Do not use if you are pregnant, or if you have heart issues, hypertension, kidney, liver or low potassium issues.
Dose – Can be taken in teas, tinctures, or capsules.
Topical uses - Anti-inflammatory that helps to minimize redness and inflammation in the skin in conditions like eczema and acne. Look for in creams, lotions or masks.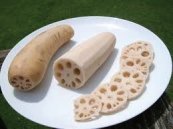 Lotus (
Nelumbo Nucifera)
Ayurveda name - Padma, Kamala, Poshkara
Parts used - Root and seed.
Energy and taste - Sweet, astringent, and cooling.
Constituents - Phytonutrients, minerals, vitamins, fiber, high in vitamin C, B complex, cooper, iron, magnesium and manganese.
Internal uses - Rejuvenates, is an astringent, hemostatic, and nervine. Good for the heart and the reproductive system.
Dose - Eat the seeds and peel and eat the root like a potato. It can be taken in tea or capsule form.
Topical uses - Purifies the skin, moisturizes and soothes and is very high in vitamin C and B. Look for it in skin care products as an extract in creams or lotions.
Hope any of the above information was helpful. Always check with your physician before taking any herbs or vitamins. Next blog post will be on the letter M.
Resources
The Way of Ayurvedic Herbs: A Contemporary Introduction and Useful Manual for the World's Oldest Healing System, Karta Purkh Singh Khalsa and Michael Tierra
The Way of Chinese Herbs, Michael Tierra
The Way of Herbs: Fully Updated with the Latest Developments in Herbal Science, Michael Tierra
Categories: Health and Wellness, Skin Health-inside and out
/