Shopping Cart
Your Cart is Empty
There was an error with PayPal
Click here to try again
Thank you for your business!
You should be receiving an order confirmation from Paypal shortly.
Exit Shopping Cart
Providing Services Dedicated to Health and Wellbeing
| | |
| --- | --- |
| Posted on March 9, 2016 at 12:54 AM | |
     In my effort to eat healthy and still not have to cook too many meals I have turned to smoothies. I can grab a bunch of powders, fruits and vegetables, throw in some cashew milk, hit blend and breakfast is served.
     My latest creation is to help detoxify the body while getting some of my daily dose of fruits and veggies. I begin with organic beet root powder because it is easier than cooking the beets and then blending them. I add 1 tablespoon of that, 1 tablespoon of organic burdock root powder, a piece of organic raw ginger, a handful of organic parsley, a handful of  organic kale, a handful of a mixed organic spring mix, 1 cup of mixed organic frozen berries (cherries, blueberries, and raspberries) and vanilla cashew milk. This sounds like it might taste bad but honestly berries seem to overtake the other tastes.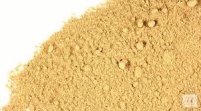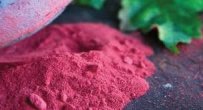 The combination above seems odd but every ingredient has a medicinal reason for being there. Let's begin with the beets. Beets are naturally rich in nitrates which helps to improve blood flow and lower blood pressure. Beets are also rich in iron, magnesium, A, C, B1, B3, and B6, calcium, copper, phosphorus, sodium, iodine, carbohydrates, protein and fiber. The next ingredient is the burdock root powder. Burdock roots help to support detoxification of the organs and elimination systems like the liver, kidneys, and skin. This root is also high in inulin which is a starchy carbohydrate that is a prebiotic and prebiotics are good for gut health. This root has been known to be effective for all sorts of skin disorders (acne, eczema, psoriasis) and because of its cleansing effect on the kidneys it is good for gout as well. Now for a quick disclaimer on these herbs:
Burdock root is a common vegetable and is considered to be safe for most people.
 People with skin conditions may see an increase in symptoms when they first start to take burdock. To decrease this effect, try combining it with more eliminating herbs as well as starting with a lower dose and slowly increasing the dosage.
There have been a few reports of adverse effects of burdock in people allergic to Asteraceae family plants.
Personal note on this- I have psoriasis and have seen a great improvement in just 3 days of drinking this smoothie. Hopefully this will only improve.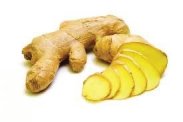 Next up is ginger root. Ginger has great anti-inflammatory benefits from exercise soreness to rheumatism. This root can lower cholesterol and help prevent blood clots, and is good for upset stomach, cramps, coughs, and colds. Some studies now suggest it helps in the fight against skin, ovarian, colon, and breast cancers.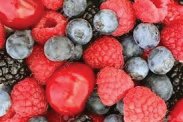 The next ingredient is the handful of tasty berries. Blueberries and raspberries have vitamin K, manganese, vitamin C, and fiber. Cherries have powerful antioxidants, reduce inflammation, are a natural source of melatonin, and help reduce belly fat.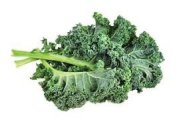 Next up are the vegetables, kale and parsley. I have to add that technically parsley is an herb but my brain identifies it as a vegetable so I have to hide it in my food well blended up so I will eat it.  Kale has vitamin A, K, C, B6, B1, B2, B3, magnesium, copper, calcium, and manganese. Parsley has folates, vitamin C, A, K, calcium, iron, and beta-carotene.
     The final ingredient, cashew milk, is probably the least healthy. Normally cashew milk is very healthy but as already mentioned, I avoid domestic manual labor whenever possible so I don't make my own. I buy my cashew milk flavored with vanilla. It is unsweetened which is a little better but not as healthy as it could be. I am going to go ahead and rationalize (with myself of course) that the wonderfully healthy ingredients in this smoothie outweigh this one not 100% healthy ingredient. If you really want to go for it you can make your own cashew milk with soaked cashews and organic vanilla and this will be the breakfast of champions!
Categories: Health and Wellness, Healthy Eating, Sensitive Skin, Skin Health-inside and out
/