Shopping Cart
Your Cart is Empty
There was an error with PayPal
Click here to try again
Thank you for your business!
You should be receiving an order confirmation from Paypal shortly.
Exit Shopping Cart
Providing Services Dedicated to Health and Wellbeing
| | |
| --- | --- |
| Posted on April 28, 2011 at 12:26 AM | |
   Welcome to my new blog. My name is Frances Vincen-Brown and I am a licensed esthetician, herbal health specialist, and a Karuna Reiki master. I am also, as my family so lovingly refers to, a research geek. I am obsessive about health and wellness and all things that pertain to it. Those are the topics I will be writing about. Holistic health through body, mind, and spirit.   
   Spring is starting to make an appearance and with it we begin to feel the need to clear out the clutter that has piled up from the long winter months.  How does this relate to skin health exactly? Well lets begin with the fact that your skin is the largest eliminating organ you have.  What that means is that whatever goes in your body--good and bad-- is also eliminated through your skin.  Think back to the beginning holiday season, starting around October.  You may have indulged in some rich foods, a little more "holiday spirits" and so on.  Then came December, and again with the yummy feasts and treats.  Easter  was the most recent event, and for most of us that includes a decadent Easter meal and lots of Easter candy!  Are you beginning to see how spring cleaning shouldn't just be for your home but also for your health?
     Health, from the inside out, begins with lots of  green leafy vegetables, fresh fruits, plenty of  pure water, and rest.   My family and I have recently begun including green smoothies into our daily routine.  This helps us simplify getting some of the above foods into our diet without too much time consuming chopping and chewing.  A green smoothie is similar to a regular fruit smoothie, but instead of just fruit you incorporate green leafy vegetables. 
     One of our favorites is a kale, apple, celery, pear, and lemon smoothie. You can have pure water as your base liquid for this drink or almond or coconut milk work just as well. You can even add blueberries to help mask the  veggie taste. Start by washing veggies in a vinegar/water solution.  This is to help ensure your food is free of any bacteria. The solution is: 1 parts vinegar to 3 parts water in a bowl for  about 2 minutes. Then  rinse well with cold water. I then chop up the apple, pear, and celery. Throw in the kale, and squeeze in some lemon juice.  I use a couple of leaves of kale, two stalks of celery, 1 red organic apple, 1 organic pear, and enough water to cover it all in the blender.  If  I add blueberries I will put about 1/2 cup of fresh or frozen berries in. If I choose to use almond milk or coconut milk instead of water I will use enough to cover all of the fruits and veggies in the blender and then add a small amount of water so it won't be too thick. Hit blend for about 30-50 seconds or until smooth and you have an instant nutritious breakfast. This will fill about four 8 oz glasses.
    How does this relate to skin again?  Lets look at the ingredients for that answer.
Kale has calcium,  iron, vitamin A, C, B6, thiamine, riboflavin, vitamin K and vitamin E. It is also laden with beta-carotene and loads of fiber.
Kale is known to protect against cancer because it contains phytochemicals (antioxidants) and sulforaphanes (organosulfur compound that exhibits anticancer properties)
Kale helps with the production of bile which will aid in the digestion and removing of harmful oxidants from the body.
Vitamin K in the kale aids in blood circulation and in collagen and elastin production in skin.
  Celery contains amino acids, boron, calcium, chlorine, essential fatty acids, folate, insitol, iron, magnesium, manganese, phosphorus, potassium, selenium, sulfur, zinc, Vitamins A,B1, B3, B5, B6, C, E and K.
Pears have water-soluble fiber.  They contain Vitamins A, B1, B2, C, E, folic acid and niacin.  It is also rich in copper, phosphorus and potassium, calcium, chlorine, iron, magnesium, sodium and sulfur.
 Apples have vitamins B1 (thiamin), B2 (riboflavin), B3 (niacin), B5 (pantothenic acid), B6, B9 (folate) and C, as well as the minerals calcium, iron, magnesium, phosphorus and potassium.
They also contain phytonutrients named quercetin, epicatechin and procyanidin. These phytonutrients have been shown to  help combat cancer, heart disease and diabetes.
High in fiber, Vitamin C, and antioxidants.
Studies have shown that they can help combat cancer, memory loss, cholesterol, and more!
Lemons are a digestive aid and liver cleanser.
They are high in vitamin C, bioflavinoids, calcium, magnesium, and they are anti-viral and anti-bacterial.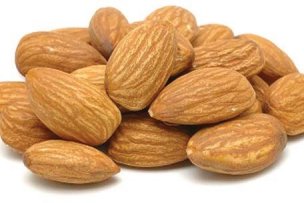 Every living cell is made up of water. Our bodies can not do without it.
 Almond milk is hormone and antibiotic free, contain magnesium, Vitamin E, selenium, and manganese, and high in protein.
Coconut milk is also high in protein, contains, Vitamin A, B, C, is hormone, lactose, and antibiotic free.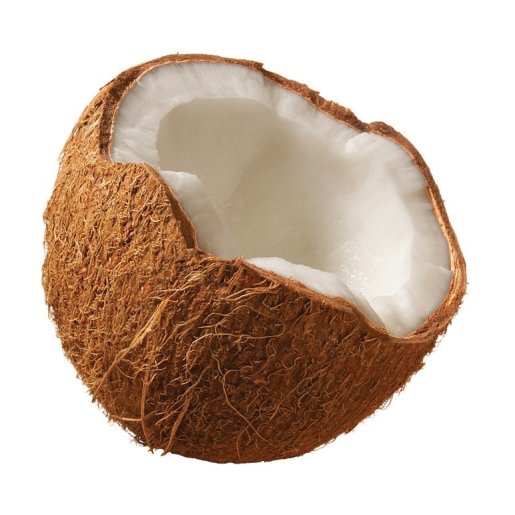 Now that we know what  great nutrients are in the smoothie lets relate it back to your skin. These vitamins, minerals, and proteins are vital in the production of collagen and elastin in your skin. Those are the things that keep your skin firm and glowing!  They also help to fight skin conditions like acne and rosacea. There have been studies showing a correlation between acne and rosacea suffers and low B vitamins levels.   The old adage of "you are what you eat" is very true for skin health. Topically products containing these ingredients (vitamin A, C, B,) can be applied to give your skin a healthy glow on the outside too. The smoothie will give your skin what it needs to be healthy on the inside and you can use quality products to keep your skin healthy on the outside.
   You can email me at :

[email protected]

 for a FREE skin care consultation on the right skin care products.
     And in the meantime enjoy the spring weather and good health.
Categories: Skin Health-inside and out
/